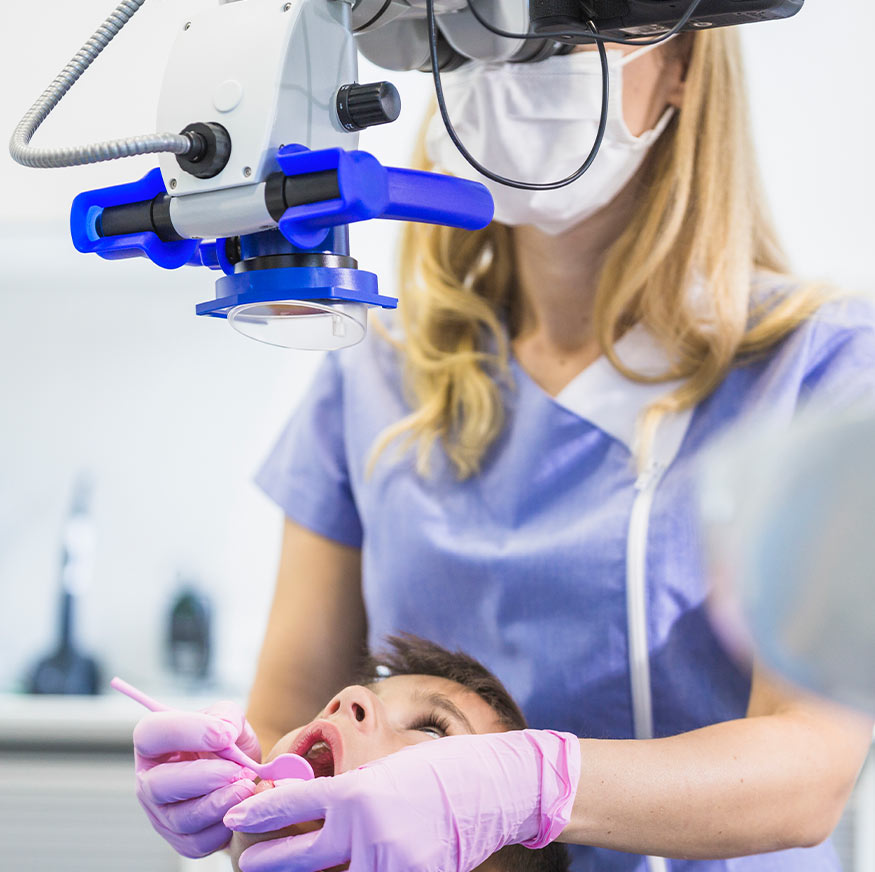 Microscope – ensures that the patients' treatment process is done with the highest possible quality.
Root canal treatment is performed with micron precision, which requires both good visibility at the magniCcation of the lens and manipulations with maximally precise movements and direction in the tissue of a tooth. Clinical skills, accuracy, and visibility are achieved with adequate and good lighting and magniCcation in the surgical Celd.
The only alternative procedure is tooth extraction, which can later cause movement of adjacent teeth, movement or deviation in the row of teeth and make the chewing function more diIcult. Tooth extraction is one of the easiest and fastest immediate treatments for an inJamed tooth, but further replacement of this extracted tooth can generally be more Cnancially expensive and time consuming.